Events and Dining Specials
Thursday, September 10th – Sunday, September 13th, 2020
The dining room is back OPEN and we are here and ready to serve you!  We are limiting the dining room and bar to 50% capacity at any one time and masks are required for entry.  We will still be happy to accommodate any take out orders as well.  The decks are also open for dining with social distancing required.
Call 318-631-7414 to place your order.
Chef's Specials This Week
Seafood Lasagna –  Loaded with cheese, shrimp, crab meat, crawfish tails, and a spicy seafood sauce.  Served with a house salad and garlic bread sticks.
Steelhead Trout –  With a lemon and garlic sauce.  Served with a twice baked potato and hericot verts.              
Triple Layer Reuben –  Made with fresh corned beef, sauerkraut, Swiss cheese, and Thousand Island dressing layered between marble rye bread.  Served with your choice of side.   
Chocolate Lava Cake – Served with ice cream.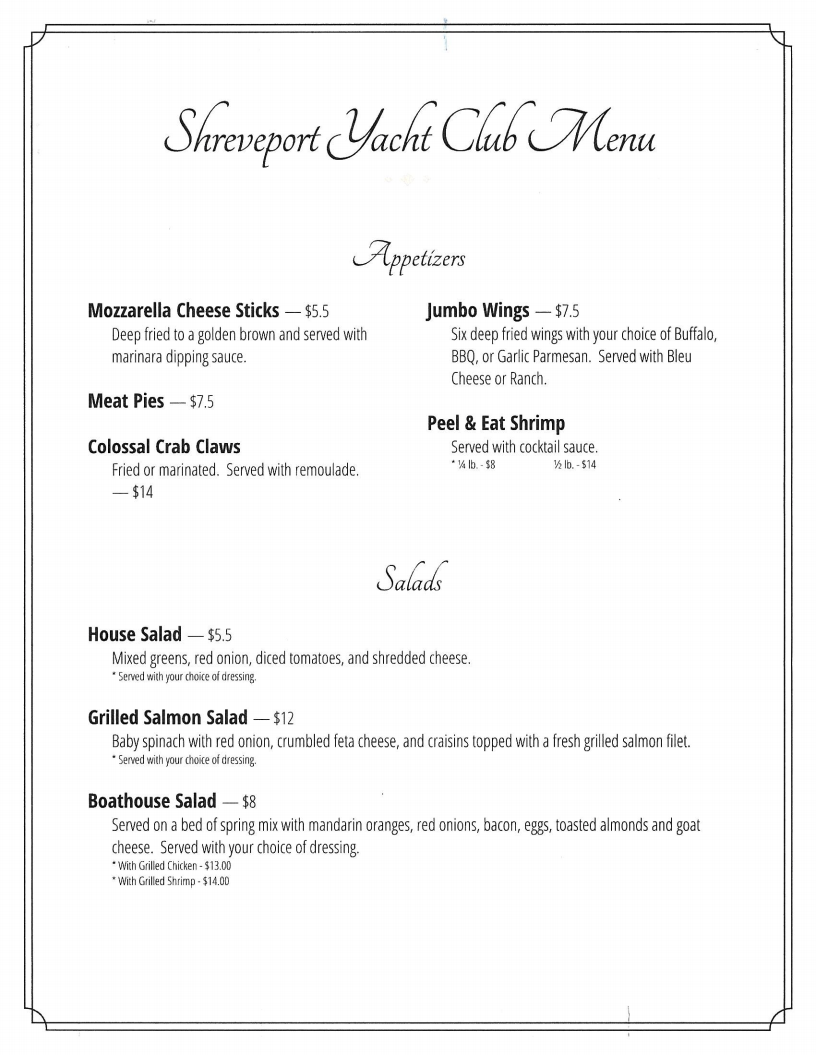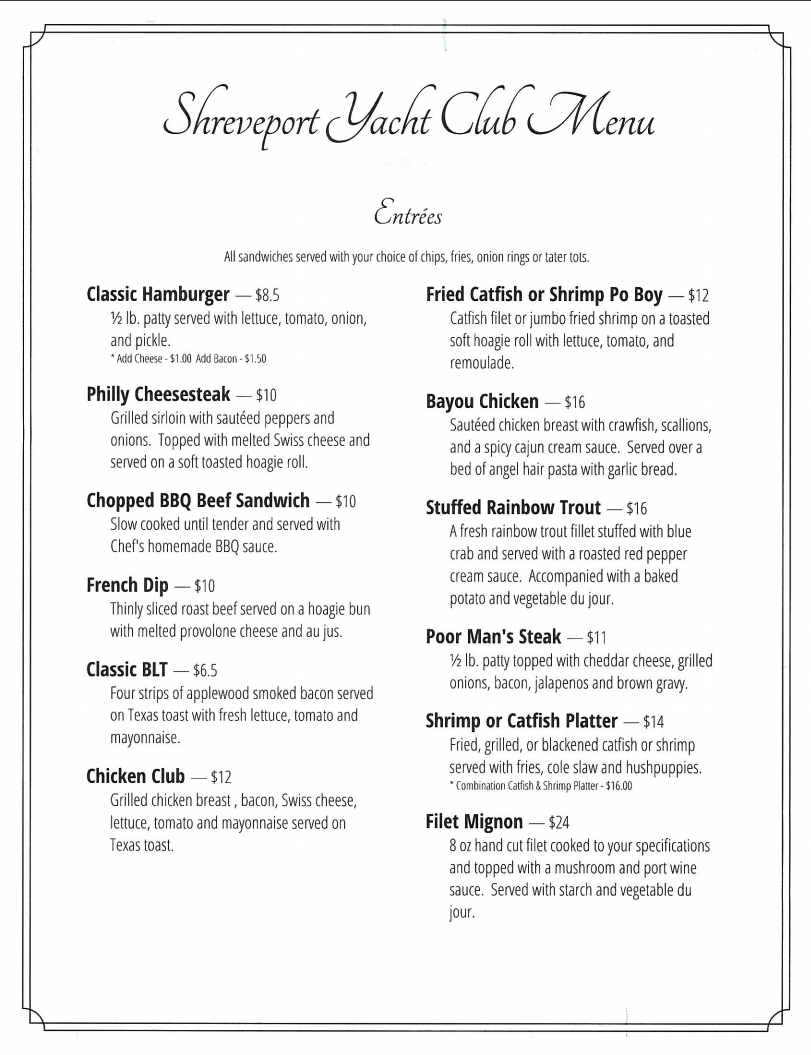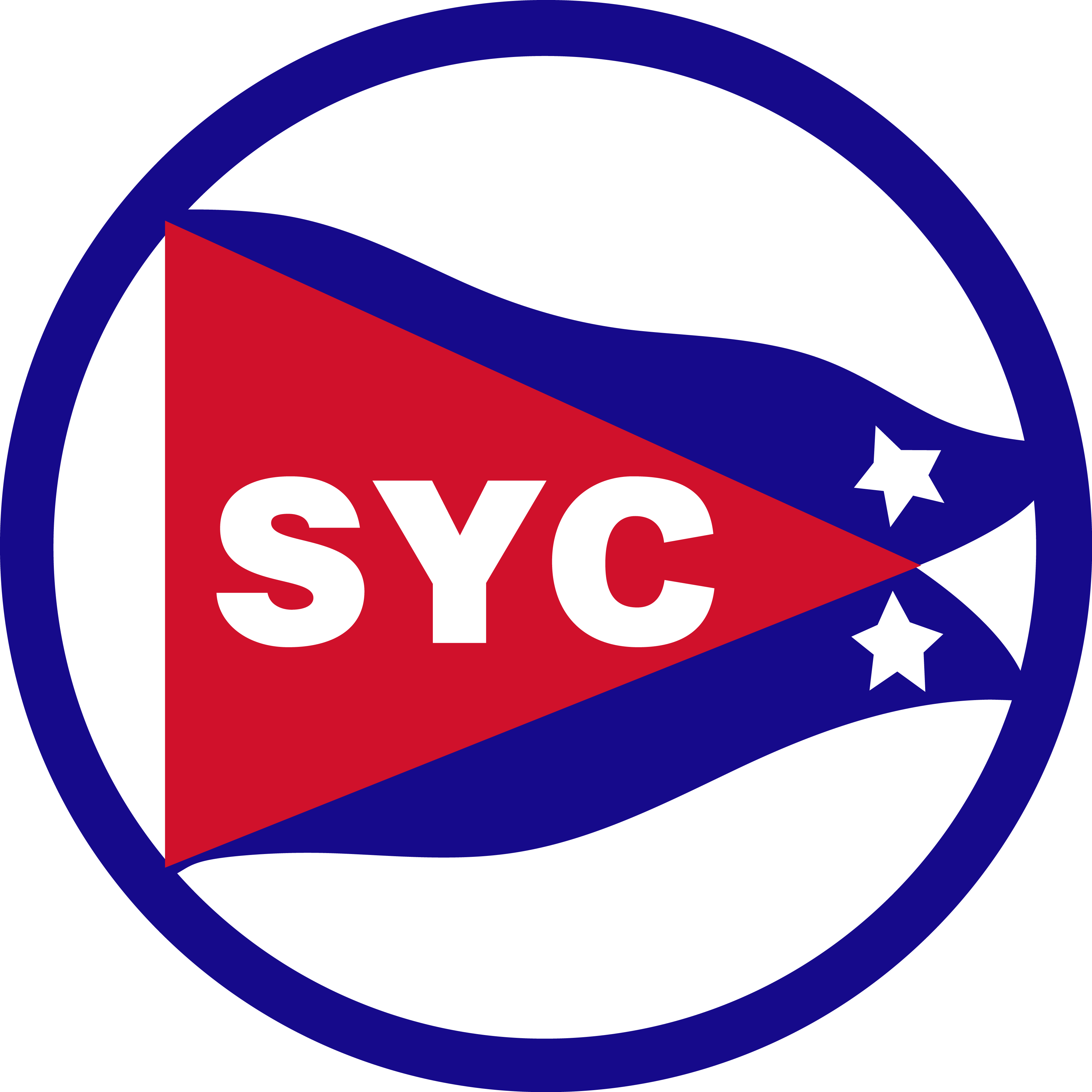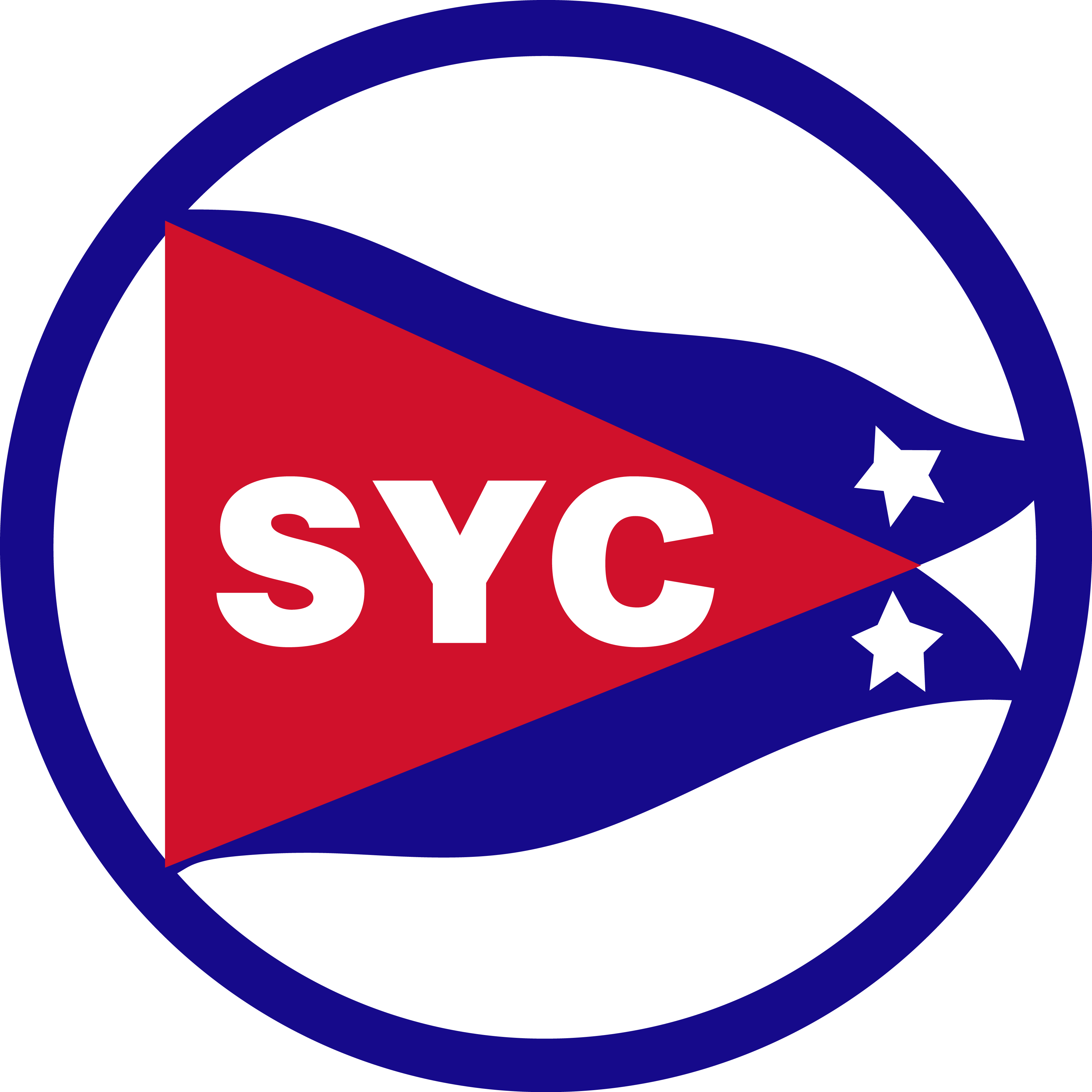 Copyright 2020, Shreveport Yacht Club